NON – DISCRIMINATION AND INCLUSIVITY POLICIES FOR ECRS 2024
ECRS 2024 will adopt the following safer space policy and implement numerous diversity and inclusivity initiatives in the ongoing effort to improve diversity and inclusivity in this conference.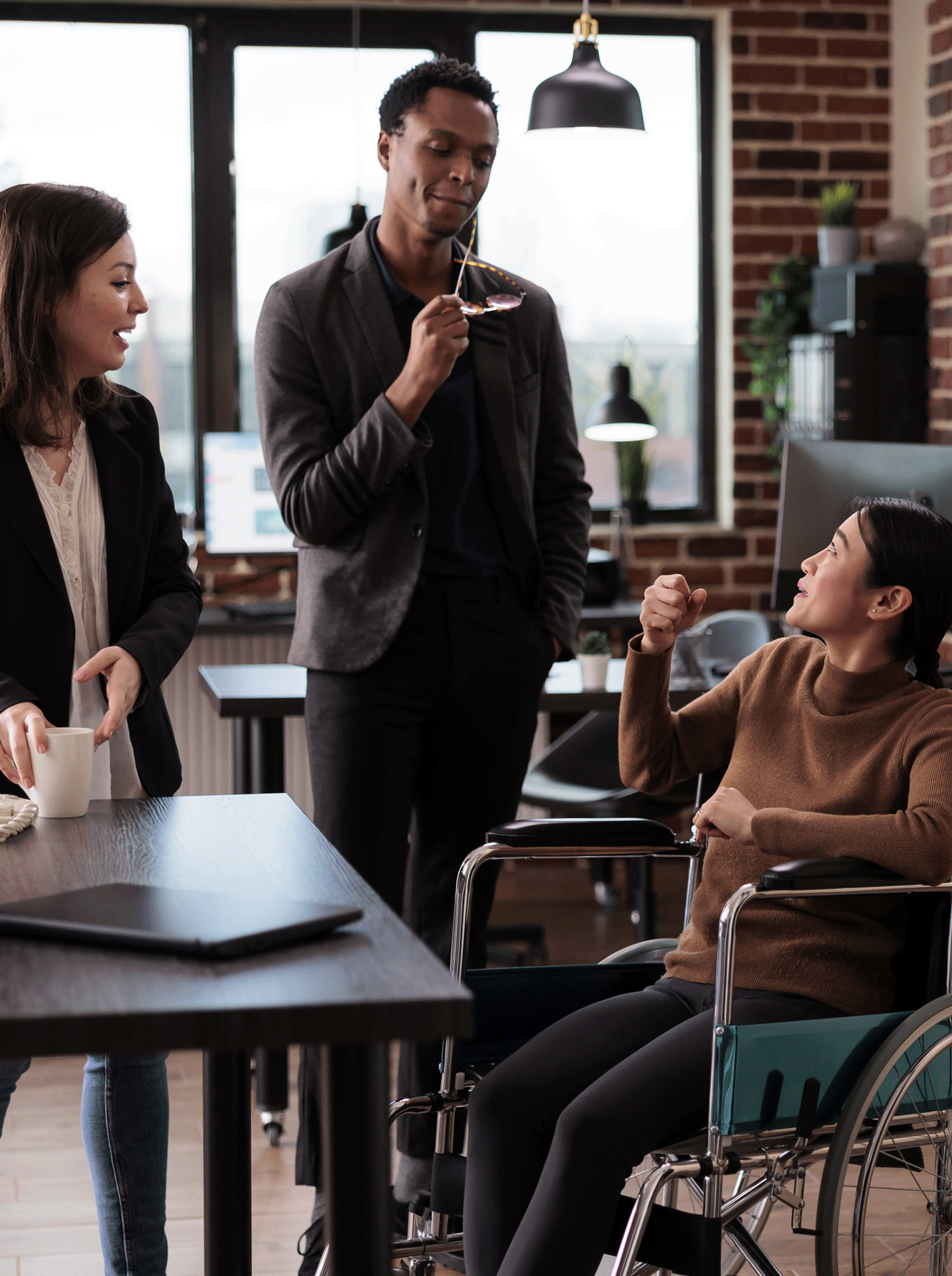 Image by DCStudioa on Freepik
Specific Diversity and Inclusivity Initiatives
ECRS 2024 aims to have gender and geographical balance: In the speaker, selection care will be exercised to guarantee a gender balance and a geographical representation.
Safer Space Policy: A safer space policy aims to foster an environment of respect, which makes all participants feel welcome – particularly those who are typically marginalized or excluded, whether by religion, ethnicity, sex, gender, or sexual orientation. Differing opinions and perspectives are crucial to effective discussion but all attendees ultimately take responsibility for their own speech and behaviour – in person and on social media – throughout the entire event and associated social gatherings.
Social sustainability: An event is considered socially sustainable when designed, planned and realized with a strategy that minimizes negative environmental impact and leaves a positive legacy to the host community.
Over the years Symposia has been implementing a large number of operational best practices for the daily running of its structure and all its events, from the selection of materials according to eco-sustainability criteria and the energy efficiency of the equipment, to the procedures for possible work peaks and for the replacement of absent staff.
Attendees are encouraged to:
Ask respectful questions and avoid dominating a presenter's question time to further any particular agenda. Question time after a talk is intended to give presenters the opportunity to expand on their talk in response to audience questions and is not a platform for the audience to individually reply.
Be mindful of and understand that intersectionality shapes our lived experiences.
Actively include all attendees in social gatherings (such as post-conference dinners and social events), particularly those for whom English is not a first language and junior students.
ECRS 2024 will be an environmentally-friendly event promoting environmental and social solidarity, thanks to a Green philosophy that will be applied to the catering services as well as to the choice of all equipment, materials, and gadgets and also thanks to the Food for Good project endorsement.
Any food not consumed during the Congress will be recovered and redistributed to charitable organizations.